Vinyl & Wood Windows in Connecticut & New England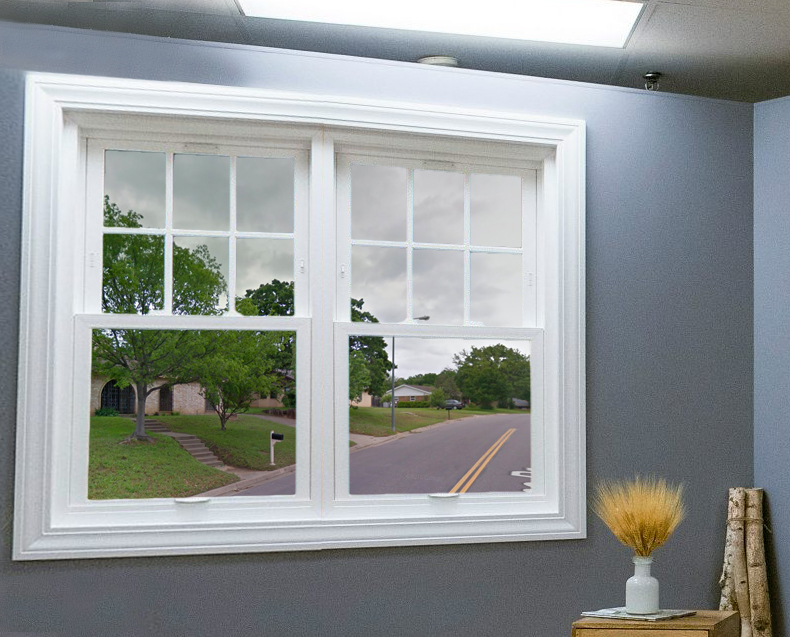 Choosing between a vinyl and wood window can be tough because each type has its own set of benefits. Vinyl windows are good insulators and are generally multi-glazed, but a wood window is best for reducing noise and adding value to your property. If you can't decide which type of window suits your building best, contact For-U-Builders. We offer several vinyl and wood windows from different brands for you to choose from. We can help you find which window suits your property's appearance and fits your budget.
When you need our help in Wallingford, Windsor, East Lyme, Middletown, or Glastonbury, give us a call at 203-349-6468 or click here to make a reservation for services at your property within our service area. We also serve customers in Portland, Uncasville, South Windsor, Old Lyme, and South Glastonbury.
Vinyl and Wood Window Brands We Offer
Thermal Windows & Doors Vinyl Windows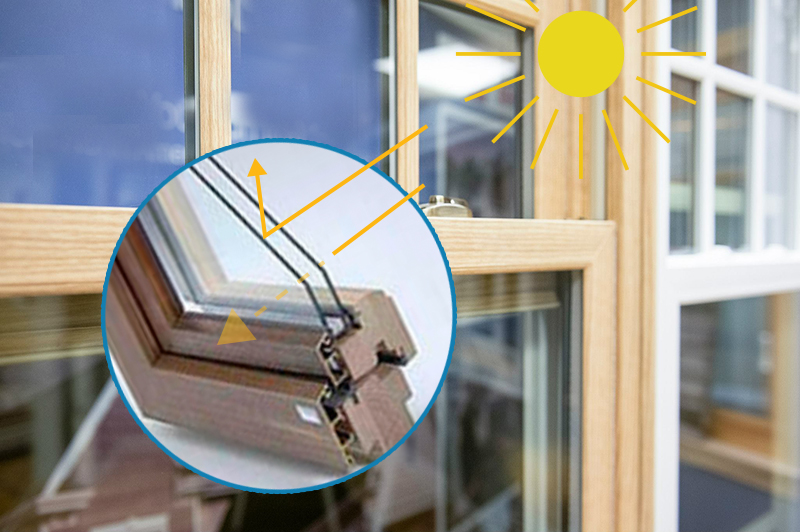 Thermal Windows & Doors has been crafting excellent window and door systems for over 50 years. The company also boasts an extensive line of high-quality ENERGY STAR® approved vinyl replacement and patio doors to help reduce a household's energy consumption. Thermal Windows & Doors may not have wood windows, but the company's vinyl replacement windows are created to last.
Thermal Door & Window Vinyl Window Features
Available for vinyl replacement windows
Solid multi-chambered construction
Vinyl won't chip, peel or rot during its lifetime
Pella® Vinyl and Wood Windows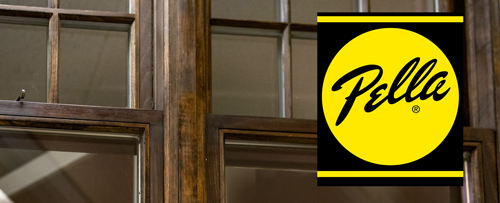 Pella® has been crafting excellent and high-quality windows since 1925. The company focuses on giving homeowners beautiful and energy efficient windows that are easy to maintain and are designed to last. Pella® has vinyl and wood windows, which are both available in our store.
Pella® Vinyl Windows
Pella® 350 Series
Distinct vinyl windows with superior performance
Stronger and more durable than most vinyl windows
Provides 54%-83% more energy efficiency
Pella® 250 Series
Features exceptional vinyl performance and style
Comes with triple-pane glass, which delivers 54%-77% more energy efficiency
Higher quality appearance than ordinary vinyl
Encompass by Pella®
Easy-care vinyl and competitively priced
The styles and options are made to fit any budget
Delivers exceptional energy efficiency
Pella® Wood Windows
Architect Series®
Comes in either traditional or contemporary designs
Has unique shapes and patterns
Designed to complement your property's appearance
Designer Series® 750
Protects your indoor environment from dust and damage
Has 53%-74% more energy efficiency
Available with Pella® Insynctive® technology
Pella® 450 Series
Pella's most popular window type
Boasts top-notch Pella wood craftsmanship
Provides exceptional energy efficiency
Super Glass 9000 Vinyl Windows
Super Glass 9000's windows have been known for their beautiful craftsmanship, durability and energy insulation capabilities. Throughout the company's development, it has adopted the latest window manufacturing techniques like suspended film technology and computer controlled glass assembly. Super Glass 9000's vinyl windows are long lasting and don't need to be replaced.
Super Glass 9000 Vinyl Window Features
Super Glass 9000's vinyl doesn't rot and doesn't require repainting
Doesn't pit or flake
Delivers high efficiency ratings
Continues to look brand new with occasional washing
Atrium® Windows and Doors Vinyl and Wood Windows

Artrium's windows and doors are purposely made to satisfy the needs of the American home. Their products not only look great in any property style, but they are also durable and valued at the right price. Their vinyl and wood windows, for example, have a simple appearance and feature heavy-duty qualities. They also deliver outstanding benefits like:
Providing excellent insulation and energy efficiency
Durable vinyl that doesn't chip or break easily
Available in all window types
Harvey Building Products Vinyl and Wood Windows
Harvey Building Products has been creating high-quality windows since 1961 with the American household in mind. Their products can withstand all types of elements, from the freezing northern winters to the hottest summer months. Harvey's windows have exceeded the expectations of contractors and architects alike. Plus, with the strength and beauty provided by both of the company's vinyl and wood windows, it's certain that their products will last a lifetime.
Harvey Building Products Vinyl Window Features
Delivers unmatched durability
Low maintenance
Superior quality and vinyl window performance
Energy efficient
Harvey Building Products Wood Window Features
Combines the warmth and beauty of natural materials with modern glass technology
Excellent insulator
Easy to install
Energy efficient
Alside® Vinyl Windows

Since its founding in 1947, Alside® has given residential and commercial remodeling and new construction markets reliable and durable vinyl windows. The company's expertise lies in vinyl sidings and accessories, vinyl windows and patio doors and fencing and railing products. Alside® is a recognized leader in the home improvement industry, and is a charter member of associations like the Vinyl Siding Institute and the National Association of Home Builders. When you choose Alside's vinyl replacement windows, you know that you're purchasing high-quality products.
Alside® Vinyl Replacement Windows
Sheffield® Fusion-Welded Vinyl Window
Exudes maximum beauty, strength and energy savings
Innovatively engineered components for superior energy savings
Built for trouble-free operation
UltraMaxx® Fusion-Welded Vinyl Window
Gorgeous designs and styles, but delivers strength and energy savings
Its innovatively engineered components provide the basis for superior energy savings
Created for superior appearance and ease of operation
Mezzo® Energy-Efficient Vinyl Window
Meets the ENERGY STAR® requirements
Provides maximized daylight visibility due to the narrowline frame and sash
Sash-to-sill interlock design for maximum performance and beauty
Minimizes energy transfer and provides strength thanks to their composite meeting rail reinforcement
Fusion™ Quality Vinyl Window
Provides continuous energy efficiency and thermal protection
Boasts quality craftsmanship while maintaining their attractive appearance inside and out
Minimal upkeep required
Premium vinyl and sashes won't rot, split, corrode or pit
Model 0700 Single-Hung Vinyl Window
Best suited for residential and light commercial applications
Sleek lines make the beveled mainframe of the windows look highly appealing
Full-capture sill enhances protection from water and air infiltration
Sheffield® II Fusion-Welded Vinyl Window
Steel reinforcement in the meeting rails
Quad 4 weatherstripping for optimized thermal protection and energy savings
Compression bulb delivers added protection against inclement weather
Slopped sill for easy cleaning and prevention of water accumulation
National Vinyl LLC Vinyl and Wood Windows

National Vinyl LLC has over 30 years of experience and built its first vinyl window in 1984. The company subsequently went on to make its first interior storm panel in 1987. Their windows are made of the highest quality and are suitable for any kind of property. The company provides some of the country's best windows at a fair price. Installing National Vinyl LLC's windows in your building ensures that you're getting the best products at a good price.
National Vinyl LLC Vinyl Window Features
Improved energy efficiency levels
Slim profile provides maximum glass area
Soft bevel on sash for that elegant and traditional look
Top and bottom sashes operate independently
Don't require any painting, sanding, or refinishing
Made for heavy-duty performance
Comes in three series: Northwind III series, TrustGard and Sentinel
National Vinyl LLC Wood Window Features
A cohesive and natural look
Maintenance free cladding of aluminum on the exterior
Enhances building's aesthetic
Crystal® Window & Door Systems, Ltd. Vinyl Windows

Crystal® Window & Door Systems, Ltd. is known for its industry proven quality windows and state-of-the-art manufacturing. The company offers vinyl replacement and new construction for all types of windows, be it hung or fixed.
Crystal® Window & Door Systems, Ltd. Vinyl Window Features
Insulating glass
Double-strength glass
Fusion welded frame and sashes
Triple glazed insulated glass unit
For more information on vinyl and wood windows and more, contact For-U-Builders at 203-349-6468. Our services are available to properties in Portland, Uncasville, Windsor and other service areas of Connecticut and New England.