A Classic Wood Deck Will Enhance Any Connecticut Home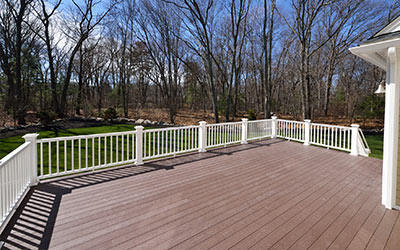 A well-maintained deck is a thing of beauty, and a custom-crafted classic wood deck by For-U-Builders is a sound investment in your home. When deciding whether to repair or replace such a prominent outdoor feature, For-U-Builders has -- for more than three decades -- offered a comprehensive deck service in Connecticut and throughout New England.
We specialize in custom-crafted classic wood decks, and our goal is to help you turn your backyard into an outdoor living space you will enjoy for many years. If your existing deck is old, worn or maintenance has become a nightmare, For-U-Builders offers a wide variety of deck replacement options. Whether you want to improve the value of your home or finally make those long-desired upgrades. We offer free, no-obligation quotes in Glastonbury, Windsor, Uncasville, Old Lyme, and nearby communities.
Call or contact us online to get started.
Options for Classic Wood Deck Installation: We Can Help you to Decide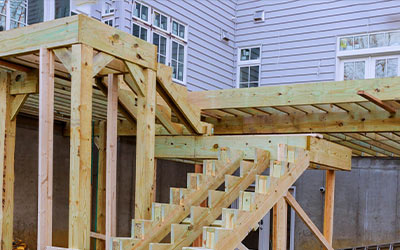 A wooden deck can do a lot more than make your outdoor living space look great. The right deck will not only be visually appealing, but it should also be able to stand the test of time. We can provide you with classic wood decking options in a variety of colors, sizes, and shapes.
Enhance your living space, maximize your backyard, and get the most out of your garden! You can choose from a variety of classic wood decking options that will make your structure look great. There are many patterns to choose from Basket weaving, Parquet, V Shape, Herringbone, and more.
Any other thoughts on overall property improvements? We can help!
Count on Us for Classic Wood Deck Installation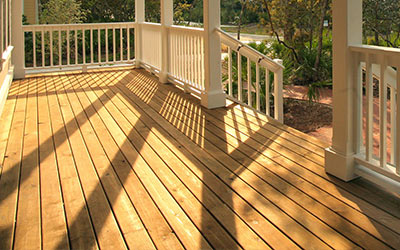 Our classic wood deck building service includes tear down, installation, material disposal, and more. We are professional deck builders with 30-plus years of experience. We want to make your property into a home that you can enjoy for years to come.
We offer competitive pricing and guaranteed satisfaction. You will be pleased with our work and we welcome the opportunity to be your chosen deck builder.

For-U-Builders is a company that was built on an ethic of 100% customer satisfaction.
We also provide services for siding, painting, ductless AC & heating, interior remodeling, and many more! Call 203-349-6468 or contact us online.