Budget-Friendly Deck Installation in New Britain & Hartford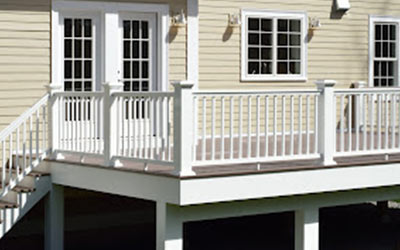 If you're looking to upgrade your outdoor gathering area, a budget-friendly deck could be the solution. For-U-Builders offers customizable, low-cost options and free estimates. Perfect for hosting friends and family! Perfect for parties or relaxing alone! You'll fall in love with that new deck, and our experts can make it a reality with professional deck installation services.
We work with a variety of high-quality materials and have the creativity and expertise to build the deck of your dreams! When you hire us for that installation project, you'll end up with a beautiful addition to your home that not only looks great but stands up to the elements in Uncasville, Glastonbury, Old Lyme, Windsor, and nearby areas.
Call 203-349-6468 or contact us online.
A Broad Selection of Budget-Friendly Deck Materials to Choose From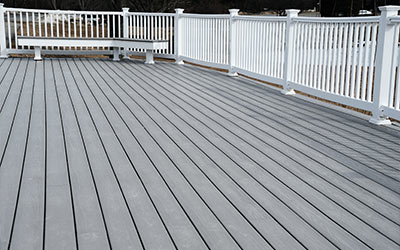 At For-U-Builders, we strive to create the deck that you have in mind. Not sure what you want? We have answers! These include a wide variety of budget-friendly materials to choose from, a dazzling array of colors, as well as creative and innovative designs.
Some of the high-quality deck materials we offer are:
Pressure-treated wood
Cedar Redwood
Vinyl or PVC
Composite or wood fiber with recycled polyethylene
No matter which option you choose for your new deck, we always source our materials from the most reliable and budget-friendly manufacturers and suppliers in the industry. By using the best materials available, we ensure that your deck can withstand all weather conditions. Our expert team never cuts corners when it comes to building a sturdy and reliable deck.
A Budget-Friendly Deck Installer You Can Trust
At For-U-Builders, you decide on your dream deck design, and we'll take care of the rest! A quality, well-built deck is a place to relax, have a family meal, enjoy conversation under the stars, or host a festive get-together. There's a lot to consider when designing a deck, and a lot of planning that needs to be done if your finished product is going to be exactly what you want. We're here to answer all questions and give the best results.
We also provide services for siding, painting, ductless AC & heating, interior remodeling, and many more! Call 203-349-6468 or contact us online.