Invest in Your Deck Replacement with Us in Connecticut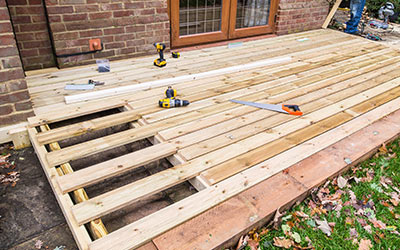 A well-maintained deck is a thing of beauty. When deciding whether to repair or replace such a prominent outdoor feature, For-U-Builders has for almost three decades offered a comprehensive deck replacement service in Connecticut and throughout New England.
We specialize in deck replacement and our goal is to help you turn your backyard into an outdoor living space you will enjoy for many years. If your existing deck is old, worn or maintenance has become a nightmare, For-U-Builders offers a wide variety of deck options. Whether you want to improve the value of your home or finally make those long-desired upgrades, we offer free, no-obligation quotes. We serve in Windsor, Glastonbury, Old Lyme, Uncasville, and nearby communities.
Call or contact us online to get started.
Customized Deck Replacement Service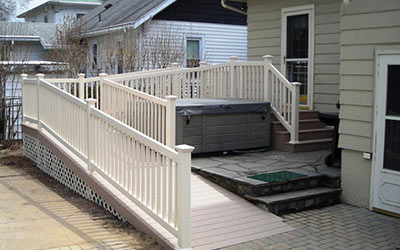 Whether it's wood, composite decking, plastic, or PVC, For-U-Builders offer a variety of materials to enhance the value and beauty of your home.
We will work with you to select the ideal type of decking material for your lifestyle and budget.
We'll show you safer and stronger stairs and handsome deck handrails from cedar and prefinished aluminum spindles. There are also privacy screens and a skirting system to mask below-deck posts.
Reasons to Replace Your Old Deck
Create a sensational new outdoor living space
Turn an underutilized backyard into livable real estate
Increase your property's value
Rely on Us for Deck Replacement
Our deck replacement services include tear down, installation, material disposal, and more. The result is a great-looking deck that's now safer for your family, friends, and pets. We also provide services for siding, painting, ductless AC & heating, interior remodeling, and many more!