Basement Remodeling in Glastonbury, CT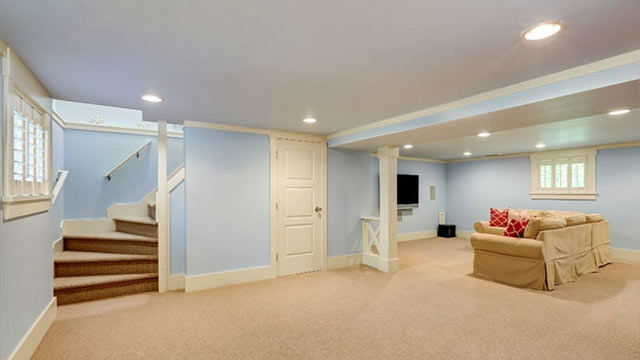 Basements are extra spaces that you can remodel and turn into rental apartments. Why let the spare room in your house go to waste when you can do a little remodeling work and rent it out. Using your basement as a rental apartment could help you financially, and also keeping the basement in good condition would make your house stay in good condition.
Contact For-U-Builders for basement remodeling services in Glastonbury, Connecticut. Our experts can advise you and help you decide to turn your basement into your dream place. Our crew will meet you in all tiles, marbles, doors, etc., stores to choose your products and assist you in shopping. Contact us online or call us at 203-349-6468 if you live in Glastonbury to book our services.
Benefits of Basement Remodeling by For-U-Builders in Glastonbury
Here are a few benefits you can enjoy:
Increased property value- The value of your property improves when you complete your basement, providing you with a wonderful return on investment for your basement makeover.
Easier to resell- When you complete your basement, you raise the value of your property and make it more desirable to potential buyers when you put it on the market. A completed basement may reinforce a buyer's choice because it can be seen as an extra luxury to their property and a plus. After all, they won't have to spend time and money renovating it.
More area- Basements are often close in size to the main floor, therefore completing it doubles the amount of habitable space. It's a no-brainer, but it's worth reminding clients who are considering a basement makeover. Making your basement livable may significantly improve your home's quality of life.
Extra income- Renting your basement after remodeling could help you gain financial. After remodeling, it becomes worth extra few bucks and this could make you earn easily.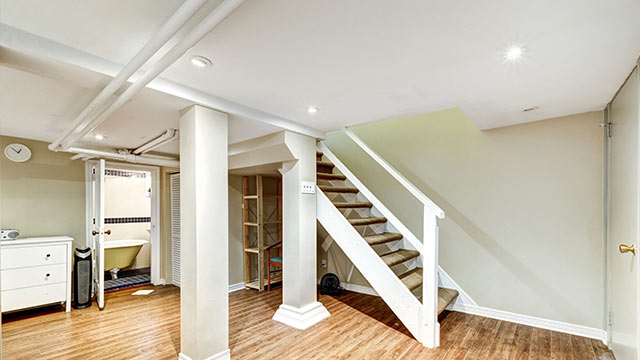 Here are some of the basement remodeling services we offer:
Full gut and remodel
Mother-in-law apartment
Rental apartment
Full bath, kitchen & bedrooms
Bedroom
Theatre room
Storage space
Lighting
Flooring (tile & wood refinish)
Stairways (new & remodel/resurface existing)
Entry & Bilco doors
Sheetrock
Trust For-U-Builders to Remodel Your Basement in Glastonbury, Connecticut
For-U-Builders can help your dark ugly basement into a well-lighted, dreamy basement with their years of expertise and knowledge. Trust us once and we won't disappoint you. Contact us online or call us at 203-349-6468 if you want to remodel your basement in Glastonbury. We have financing options available as well!