Are you wanting or needing to have a home remodeling project completed but you are not sure if you will qualify? We offer multiple avenues for financing through the smart eLoan with Energize CT & Green Bank.
For U Builders now has our own personal credit and have had great success in getting clients approved even if they have had credit issues in past.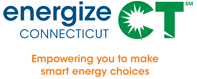 Apply Today
To apply for line of credit for your home improvement project, complete our credit applicaiton here.
In you live in or around Connecticut and are looking for a cost effective way to insulate your home, then you have found the right company to call. For a free inspection, or more information regarding our home services, please give us a call at 203-349-6468. You can also get in touch with us through our contact page. We serve Fairfield, Hartford, New Haven, New London, Litchfield, Middlesex, Tolland & Windham Counties.