Window & Door Installation in South Windsor, CT
The importance of proper installation cannot be overstated when it comes to achieving good results. The appropriate installation of your window or door will help to improve comfort, energy efficiency, and security. For all types of projects, whether new construction or replacement, For-U-Builders provides window and door installation services in South Windsor.
For-U-Builders has been installing windows and doors for over 25 years and only uses the best brands for your home. Our windows and doors prevent energy loss and improve the heating and cooling efficiency of your home. Call us at 203-349-6468 to get our services in South Windsor. You can contact us online to learn more about our services.
Benefits of Professional Window & Door Installations in South Windsor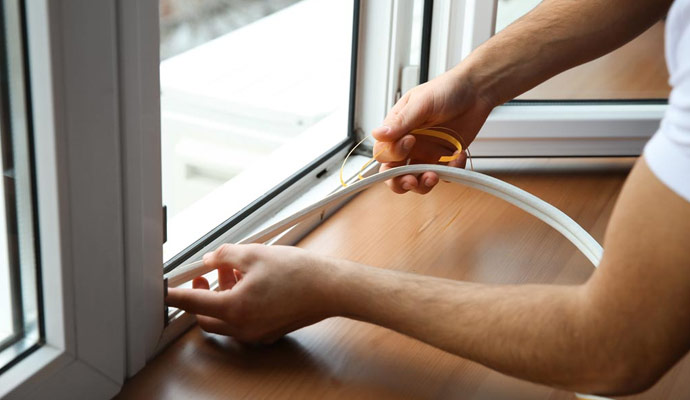 Doors and windows improve the curb appeal of your home with appropriate installation and the right models. They also let in natural light, regulate heat, filter the sun's glare, save energy, and provide an extra layer of privacy and security in South Windsor. When you want to upgrade those windows and doors, you want to choose For-U-Builders because our professionals:
Are experts with knowledge, skills, and experience
Are updated on mechanical patterns
Use state-of-the-art equipment
Provide household protection
Provide a warranty
Rely on Us for Windows, Doors, & More in South Windsor, CT
At For-U-Builders, we provide cost-effective energy-saving services to improve your home in South Windsor, Connecticut. Our crews are skilled at installing & repairing windows and doors. They can also handle a lot more. For more information, call us at 203-349-6468 or click here to make a reservation for one of our services today. In addition to windows & doors, we are also experts in handling:
Roofing: Our residential division installs roofs on all types of properties: large to small homes, townhomes, condos, and apartments. We also provide repairs for any severity of the damage.
Siding: Our crews offer a variety of siding options available for our customers in South Windsor.
Decking: Today's decks come in a variety of materials, colors, and designs. Homeowners have options to help preserve the life of your deck. For-U-Builders works with the top deck dealers to provide you with great and affordable options no matter what style or look you are seeking.