Zuri® Premium Decking by Royal® in Connecticut & New England
Zuri® Premium Decking by Royal® separates itself from ordinary decking because it leaves homeowners who want the high-end exotic wood look but without the price and maintenance required. Our Square Board or Grooved Board options are the perfect options for those looking for a luxurious deck.
Seeking the classic beauty of exotic wood with none of the maintenance issues?
Zuri delivers quality decking as a square board form option.
You can enjoy the long-lasting beauty of exotic looking wood without the need to paint, stain or reseal to maintain that beauty.
You can have a deck that's resistant to scratches, stains, color fading, slips and moisture that will be the envy of all your family and friends.
Want added presence, tighter seams and quick installation?
We recommend opting for our grooved boards. The boards sit more tightly together, which makes for fewer seams. It adds up to a richer and more refined look.
Zuri® Premium Decking Options
Zuri comes in five colors, giving homeowners five beautifully rich ways to distinguish their homes and outdoor living spaces: Chestnut, Walnut, Pecan, Brazilia and Weathered Gray.
25-year Color Fastness Warranty
You can rest assured your deck will last. The Zuri® Premium Decking comes with the 25-year colorfast warranty. Color shifting will not exceed five units on the Hunter color scale.
Achieve effortless presence with Zuri® Premium Decking
This is what it means to possess the beauty and texture of exotic timber without its decidedly unattractive maintenance issues. Zuri Square Boards retain their deck appeal year after year with just an occasional soap-and-water cleaning.
Make deck distinction easier with Zuri Grooved Boards.
Zuri's newly engineered grooved boards make it even easier to create your low-maintenance, aesthetically incomparable outdoor environment. Screws are pre-threaded, so they install faster, allowing us to have your deck up and ready for you to use even faster. Plus, they create tighter seams between the deck boards for a sophisticated presence.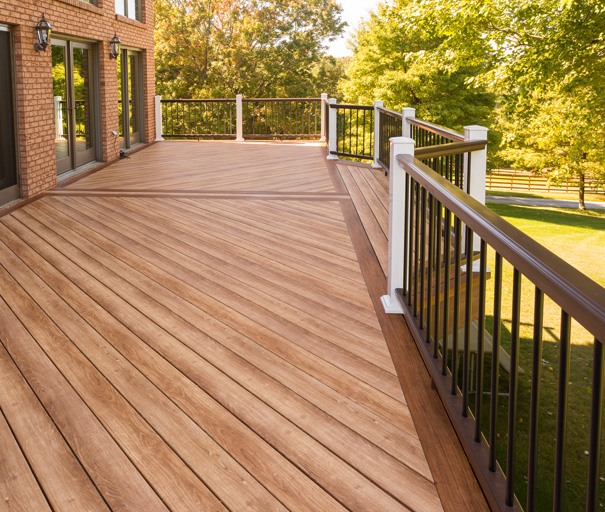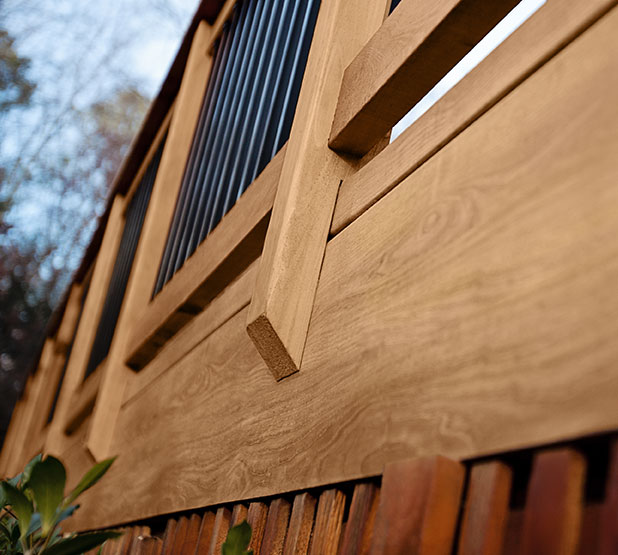 Finish the perfect deck with Zuri Fascia.
Zuri has met its ideal accent with the fascia, which gives it an even cleaner and finished look. You can use our fascia below the deck or on a stair riser.
These are available in the same contemporary colors (Chestnut, Walnut, Pecan, Brazilia and Weathered Gray) as the Zuri decking to transform your deck the high-end look you desire.
Contact For U Builders Today for Your Deck Remodeling
If you are ready to have the deck that will blow all other decks away, call 203-349-6468 or complete our contact form to set up your consultation with For U Builders today. We serve homeowners in Connecticut and New England areas with home improvement services.