Vinyl vs. Wood Replacement Windows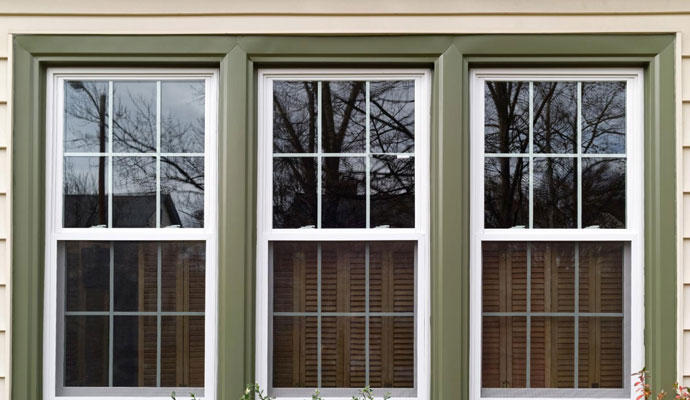 Deciding to replace your old windows is one of your first steps toward an energy-efficient home. The kind of replacement window that you choose will have an impact on how energy-efficient your home will become.
The most popular options available for replacement windows are wood and vinyl. Which is better for your home? To help you decide, let us compare vinyl windows with wood replacement windows:
Durability - In terms of durability, vinyl is the better choice because it will not warp or rot. Its plastic exterior is resistant to the ravages of nature and won't dent or crack. Vinyl is expected to last for 20 years with minimal care. Wood, if properly treated and sealed, can last for up to 5 decades but will need constant maintenance for this to happen.
Maintenance – For maximum shelf life, wood windows must be stripped, sanded down, resealed, and repainted every few years. Vinyl is a hassle-free alternative that requires only an occasional wipe-down with a wet rag to remove any dirt on it.
Versatility – One of the good things about wood is you can make it any color or simply go with its natural grain. Vinyl cannot be repainted but it does come in natural wood-grain colors. When you choose vinyl, you have to live with your color choice for as long as you own the windows.
Ease of installation – Vinyl windows are easier to install because they are made to fit the space where they are installed. You won't have to sand them down or modify them to fit your frame. They are also lightweight, whereas wood can be very heavy.
Energy-efficiency – When it comes to energy efficiency, two factors come into play. Wood, when it is new, is more energy-efficient. Over time, however, it can become less energy-efficient if it warps or is damaged by exposure to the elements. Vinyl, on the other hand, is energy efficient but can be even more so if you choose windows that are foam-filled. By adding foam to hollow-core vinyl frames, you eliminate temperature exchange in adverse weather conditions.
Which Window Should You Choose?
At the end of the day, the choice comes down to which replacement windows you want to see in your home. While vinyl is a more cost-effective and easier to maintain option, wood is a classic and a more versatile choice. No matter what you choose, one thing you need to keep in mind is that in order for you to get the benefits of your new windows, you need to have these installed properly. In Connecticut, the company to trust is For U Builders.
Aside from being a leader in renovation and remodeling work in the area, we also specialize in the installation of replacement windows, replacement doors, the installation of insulation and barrier systems, repainting, and other home improvement jobs. Contact us today to find out how we can help you with your home improvement needs at 203-349-6468.