Bay Windows in Connecticut and The New England Area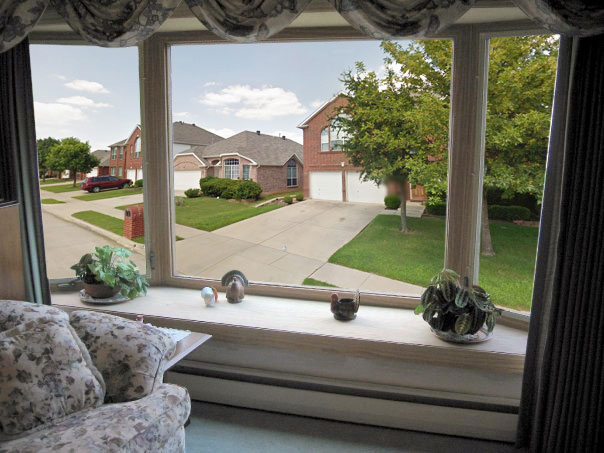 Homeowners who are looking for windows that not only look gorgeous but invite a lot of light should consider getting bay windows. Bay windows are designed with three or more windows and protrude outward from the side of the house. The center window is often fixed and parallel to the existing walls, while the side windows are set at an angle. This design lets sunlight shine through from all angles, as well as make the interior space feel bigger and brighter.
If bay windows are exactly what you're looking for, contact For U Builders today. We offer and distribute different bay windows from various window manufacturing brands. These companies develop high-quality bay windows and are some of the country's well-known and trusted window brands.
Kensington High Performance Products (HPP) Bay Windows

The designer bay windows of Kensington HPP make your indoor environment feel bigger and brighter by expanding your property's space. The windows utilize a combination of contemporary construction materials and old world craftsmanship, producing gorgeous looking bay windows that are built for long-lasting and durable performance. They also come in a variety of finishes, angles, and window styles, so you can easily find a bay window that suits your property's architectural aesthetic. All of Kensington HPP's windows are manufactured with the latest window manufacturing techniques such as:
CFC free closed cell foam
Suspended film technology
Four point welding technology
Computer controlled glass assembly and routing system
Andersen Bay Windows

Andersen is one of the most recognized and most used window and patio door brands in the industry. They've been setting new standards for windows and doors since 1903, and have over 100 years of experience manufacturing excellent quality windows. Andersen offers a variety of bay window sizes and styles, which are:
Double-hung bay windows in 30° or 45° angles
Casement bay windows in 30° and 45° angles
Design your own (400 series casement bay windows, 400 series double-hung, and 400 series woodwright® double-hung)
The 400 series is one of Andersen's most popular window series. This series offers the best overall blend of performance and style that matches any kind of property style. 
Atrium Bay Windows

Atrium Windows and Doors has been manufacturing excellent windows since 1946. All of their windows are completely assembled for easy installation and are specifically designed to address their customer's window needs. Atrium bay windows can work with any room or property style.  They also exhibit the following features:
Ultra low –E glass with argon gas
Double strength glass
Brass and brushed nickel locks
Come in the colors white and almond
Available in custom sizes
Harvey Bay Windows

All of Harvey Building Products' products are built to withstand harsh elements and have been keeping homes safe, comfortable, and energy efficient.  The brand offers two types of bay windows: vinyl bay windows and majesty wood bay windows. Both types of bay windows exhibit Harvey's exquisite craftsmanship and durability, but they do have their own features.
Harvey Vinyl Bay Windows
Custom manufactured to fit any opening
Factory-assembled for easy installation
Has ENERGY STAR ratings
Harvey Majesty Wood Bay Windows
Joints or caulking on exterior unit isn't exposed
ENERGY STAR qualified
Fits historic requirements
Marvin Bay Windows

Marvin is one of the world's premier window and door companies that adheres to the highest possible standards and the highest level of service. The windows manufactured in Marvin offer high-quality performance and customization. The features and specifications of Marvin bay windows are as follows:
One-lite Low E2 with argon
Extruded aluminum clad exterior (clad units)
Bare wood interior
4 9/16" (116mm) jambs
Constructed from either Ultimate Casement windows, or Double-Hung or Wood Ultimate Double-Hung windows.
Pella Bay Windows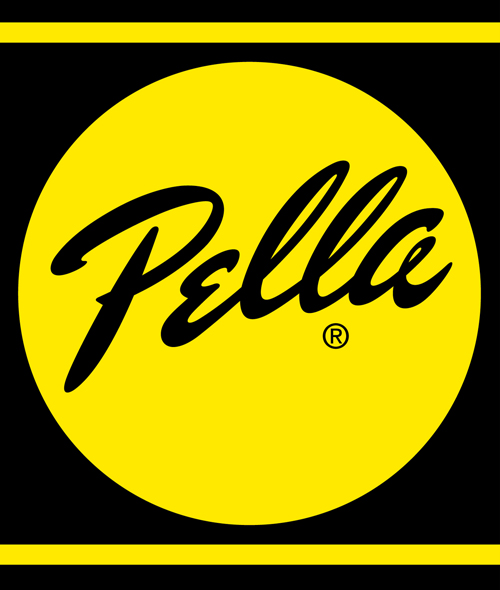 Pella is one of the most recognized window and door manufacturing companies in the United States. All of their products exhibit quality craftsmanship, energy efficiency, and are made to specifically fit all types of home. Pella's bay windows provide stunning views of the outdoors and improve a home's exterior aesthetic. Pella offers a variety of bay windows, which are:
Architect Series – offers unlimited design choices. Some of the options include mahogany, Douglas fir, and pine interiors.
Designer Series – available with between-the-glass-blinds, shades, and grilles. They snap in and out, allowing you to change them whenever you want.
Pella 450 Series – Pella's most popular bay window features.
Pella Impervia – made from Duracast® fiberglass composite with wood frames.
Encompass by Pella ­– manufactured with convenient and maintenance-free vinyl frames.
Thermal Bay Windows
Thermal Windows & Doors has over 50 years of experience manufacturing vinyl windows and has developed high-quality ENERGY STAR qualified vinyl replacement windows and patio doors. Their vinyl window products provide natural insulation and offer maintenance-free handling. Additionally, their products are custom-sized to fit specific window openings.
Thermal's bay windows provide ventilation, superior efficiency, and are manufactured with vinyl construction for excellent durability. Premium options are also available. These options include:
Pre-finished wood package
Oak veneer
Solid oak colonial casing
Custom depths and custom hip or shed roofs
If you're interested in purchasing any of these bay windows in give us a call at 203-349-6468. We can even install the window for you, so you can enjoy its benefits quicker. For U Builders serve properties in Connecticut and the New England area.