Fiber Cement Siding Installation in New England & CT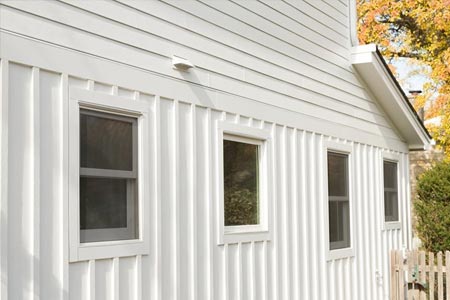 For a siding option that is durable and versatile, consider fiber cement siding installation for your home in New England & Connecticut. Fiber cement is a composite material made of cement that is reinforced with heat-resistant cellulose fibers. At For-U-Builders, we offer many exclusive fiber cement siding options to fit your design or color preferences and budget. Our fiber cement sidings will improve your home's curb appeal and provide superior protection. For-U-Builders has quality siding options available in various colors and textures for every appearance and vision.
For superior, affordable fiber cement siding installation in S Glastonbury, Middletown, S Windsor, Portland, or more New England and CT cities, give us a call at 203-349-6468 or reach us online.
Why Fiber Cement Siding By For-U-Builders For Your Connecticut Home?
Fiber cement siding is known for its durability and long life. Many homeowners want something that keeps its appearance over time and under seasonal conditions, and that won't need regular replacement. Fiber cement siding also offers a wide variety of color and texture options for any theme, color scheme, neighborhood, or another requirement. More features of fiber cement siding by For-U-Builders include:
Long Life Span
Compared to other siding materials, fiber cement siding has unique abilities to withstand wear, harsh weather, and insects. This allows fiber cement to stand out from the competition and provides a long life span for years of worry-free maintenance.
High Quality & Durable Material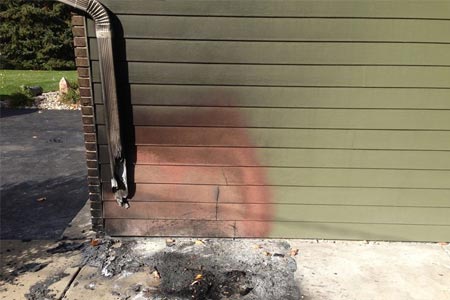 The material used in fiber cement siding is a composite of cement, wood fibers, and other substances reinforced with cellulose, making it strong and extremely durable. It is the ideal choice to protect your property from severe wind and storms.
Fire & Heat Resistance
Fiber cement siding material is resistant to fire and heat. In case of a fire to your home's exterior, lives and contents could be spared.
Attractive Color Options
Our fiber cement sidings are available in a wide range of exclusive textures and colors. We can offer sidings that hold aesthetic value, and are vibrant in color, and enhance your curb appeal.
Resembles Wood Without the Hassle
Fiber cement sidings can be made to resemble wood, replicate a wood finish and feel without the trouble of maintenance, wood staining, repainting, and sealing.
Let For-U-Builders Install Your Superior Fiber Cement Siding in New England and CT
No matter what look you prefer, we have the perfect type of siding, including fiber cement siding installation, to make your vision come to life. For-U-Builders can help you find durable, versatile, elegant, and aesthetic fiber cement siding for your home in Connecticut & New England. Give us a call at 203-349-6468 or contact us online to learn more about our fiber cement and other types of siding options, and which one might best fit your home and look.