Single or Double Hung: Which Window Is Right for Me?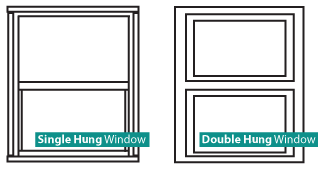 It's tough choosing between single and double hung windows, especially when you're planning to replace the windows in your home. Though both types of windows have a similar appearance and function, one might suit your style better than the other. Fortunately, you can make a decision much easier by knowing the advantages and disadvantages of both single and double-hung windows.
The Pros and Cons of Single and Double Hung Windows
Single Windows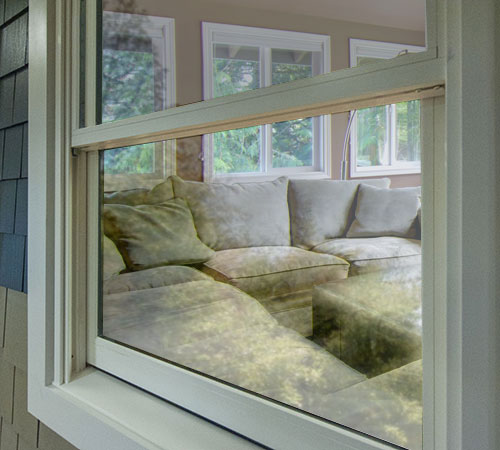 Single windows are more affordable because they're built with less hardware. They typically cost between $100 and $250 while the double hung can start anywhere from $200 to $350. Having fewer components also means that the window won't wear easily and will only need minimal repairs to stay functional.
The durability of the single hung will depend on its material. Although wood can give your home a natural look, it's better to choose a window that's made of fiberglass or vinyl. Both options look stunning on their own and are strong enough to withstand inclement weather. Plus, they're easy to clean up and take care of.
However, the single window works best when it's installed on the ground floor of your property. Windows that are located on the upper levels are difficult to get to and more challenging to clean and repair. Additionally, with only one operating sash, the single hung window can't ventilate your living spaces as efficiently as the double hung.
Double Hung Windows
Although the double hung window is more expensive, it provides better ventilation because it's constructed with two sashes, which can be used simultaneously. Cleaning this type of window is also easier since its glass panes can be tilted inward.
Unfortunately, the double-hung window can also be a source of increased energy usage. If the window is constructed poorly, the sashes won't shut properly and it will allow air to filter through the window frame. As such, it's in your best interest to purchase windows from a trusted source who you can trust to install your double-hung windows properly.
The Choice is Yours
Now that you're familiar with the pros and cons of both window options, making a decision will be less complicated. However, if you're still unsure which system fits your needs and budget, contact For-U-Builders for help.
Our home improvement company is your reliable window expert in Connecticut and the New England areas and is an authorized distributor and dealer of various window options. We're well-versed with the different types and brands of single and double hung windows, so you can trust us to help you with your search.
Just give us a call at 203-349-6468 to learn more about our replacement windows and other remodeling options.