New Deck Installation in Connecticut & New England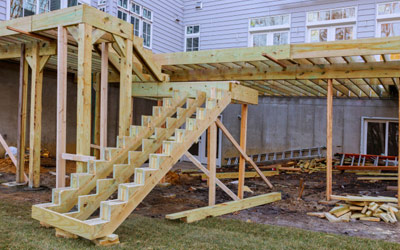 When you are looking to enhance your home's curb appeal by installing a new deck, trust For-U-Builders for reliable products and high-quality workmanship. We are a family-owned company that has been helping homeowners across Connecticut & New England make their dream home a reality. We have more than 3 decades of deck installation experience and can construct your new deck in a very short period of time.
Call For-U-Builders today at 203-349-6468 or contact us online for a FREE ESTIMATE regarding your new deck installation.
Custom-Built Decks
Every homeowner wants to add a personal touch and do something unique with their home. The professionals at For-U-Builders can help you design a fully custom deck that fits your desires as well as your budget. In addition, we work closely with you to understand what you want, and what kind of deck your home will look best with. Our elegant, custom deck designs can significantly heighten the curb appeal of your home.
Types of Deck We Install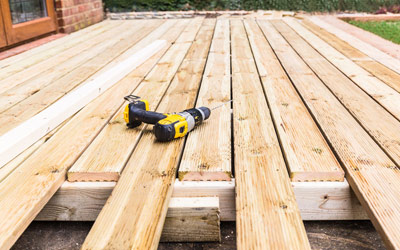 For-U-Builders can construct a wide variety of decks that will compliment your home's overall appearance. Whether you are installing a deck for entertainment, outdoor activities, hanging out with your loved ones, or just for simply relaxing during the weekends or after work, we can help you find the right option for you. Different types of decks we install include:
Attached Deck
Unattached Deck/Floating Deck
Wraparound Deck
Multi-Tier Deck
Rooftop Garage Deck
Swimming Deck
Call For-U-Builders TODAY for a New Deck Installation
Our professionals can install the deck you choose within a short period of time. We have countless affordable deck options as well as more premium ones for you to choose from. We offer a variety of deck materials such as:
Composite & Vinyl Decks
Tropical Hardwood Mahogany Decks
Red Wood & Cedar Decks
Pressure Treated Lumber Decks & more

If you are looking for a new deck for your home in Darien, Manchester, Stamford, Meriden, and nearby areas across Connecticut & New England, look no further than For-U-Builders. Our exceptional quality of installation will offer you superior comfort and peace. For a new deck installation in your home, give us a call TODAY at 203-349-6468.