Custom Built Decks for Your Home in Connecticut & New England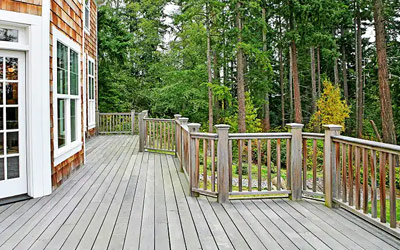 When you need custom-designed decks for your home in Connecticut or New England, For-U-Builders is the company to call. We have been providing homeowners with quality deck installation services for more than 30 years. We have the right equipment, experience, and expertise to offer high-quality workmanship and authentic deck products.
We work closely with you to figure the vision of the deck you have in mind. Our specialists can construct a deck that is custom-fitted to your needs. Which might include direction of the pathway or stairs, selected deck material, extending your living area, multi-tier deck options, and more. Give us a call TODAY at 203-349-6468 for a fully custom-built deck installation for your home.
Custom Deck Design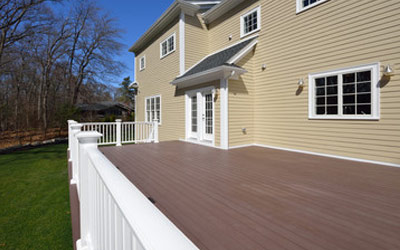 Our professionals have unique and elegant taste in design that will surely enhance your home's curb appeal. Additionally, we can make custom changes to our suggested designs to meet your desires. After all, you will be living in the home, so you should be in control of how your deck should look and feel. Our trained and experienced crew can help you achieve the look you want for your home. Starting from luxurious, premium, and wooden texture decks to cost-effective and affordable ones, we can help you choose the right deck that meets your needs and budget.
Deck Material Options
When you work with us, you get to choose from a range of materials that your deck will be composed of. Our available material options include: 
Composite & Vinyl Decks
Tropical Hardwood Mahogany Decks
Red Wood & Cedar Decks
Pressure Treated Lumber Decks
Contact For-U-Builders for Custom Designed Deck Installation in Morris & Waterbury
For-U-Builders is a family-owned company that installs various types of decks for homeowners living in East Haven, Bethany, Morris, Stamford, and nearby areas in Connecticut & New England. If you are ready to start building the deck you have always dreamed of, call TODAY at 203-349-6468 or complete our contact form for a free estimate.