Small Home Interior Painting in Hartford & New Haven, CT
Enhance your small home's interior with a new coat of paint. The color of a home's walls can make it feel welcoming or gloomy. The interior's elegance is completely boosted by the wall colors. Most people are unaware of how refreshing a fresh coat of interior paint can be. At For-U-Builders, our painting professionals can show you by providing small home interior painting services for customers in Old Lyme, Wallingford, Windsor, Middletown, and other cities within our service area.
Our professional painters recognize the difficulties that homeowners experience when they wish to improve their property and require cost-effective and long-lasting solutions. Allow our team of experts to handle your interior painting needs. To learn more and to get a free estimate, call us at 203-349-6468 or click here to make a reservation for interior painting services for your home in Danbury, Abington, Bloomfield, or Easton.
Advantages of Hiring Professional Painters for Your Home in Connecticut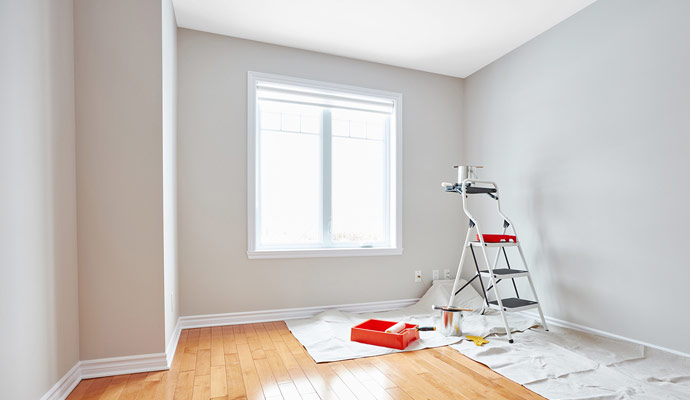 Advantages you receive by hiring professional painters for your small home interior painting include:
Professional painters have more experience
There is no need to prepare anything beforehand
Painters are the color specialists
They know their paint products
Professionals bring the right tools
The gift of time
Painters are insured
Choose Us for Interior Painting in Fairfield, New London, & New Haven
There are many reasons to have For-U-Builders provide interior painting services for your home in Connecticut. The best reasons include:
Interior painting for homes and businesses is our specialty.
We make sure the job is completed fast so you can get back to your daily routine.
To reduce fumes and odors, we use low VOC paints.
To ensure that the paint job lasts, high-impact paints that are resistant to dings and stains are employed.
We work on both big and small projects.
Call us at 203-349-6468 when you need help with an interior painting job. You can also click here to schedule our professional painters to paint your home in Fairfield, New London, Hartford, New Haven, and other CT cities within our service area.