Things to Know about Replacement Windows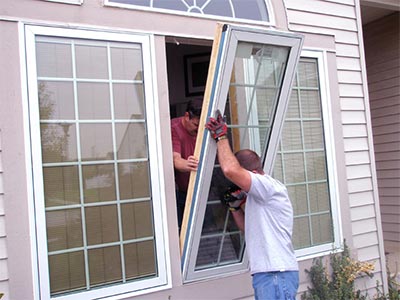 Getting replacement windows for your home is a big step that requires a lot of careful attention and deliberation. What you choose can affect your life, particularly if you choose the wrong option for your home and wind up having to change your replacement windows at a later date. That is why selecting your replacement windows should be done with a lot of careful thought.
Before you decide to have your windows replaced, there are some things you need to know. In order for you to make the right choices and to know what to expect, you need to know a bit more about replacement windows. To help you out, here are some facts about them:
This project often takes more than a month to complete – While installation can take only one to two days, the fabrication of custom windows to perfectly fit your home may take longer. Expect around one month or more for your windows to be manufactured since these are made in the specific measurements that your home requires.
Vinyl replacement windows are a cost-effective choice – When you go with vinyl replacement windows, you are getting not only a very durable window. You are also getting one that is easy to install, easy to clean, and requires very little maintenance.
Replacement windows increase the value of your home – Adding new features to your home increases its value, which is why replacement windows boost the value of your home. With windows that are energy-efficient, you get a feature that is sure to entice future buyers if you put your home on the market.
These windows make your home more comfortable – When you replace your current windows with new, energy-efficient ones, your AC and heating system works better. This means your home will be more comfortable. This also means you won't have to worry about drafts, noise from the outside, and other issues that come with older, inefficient windows.
When you decide to have your windows replaced, these are four of your primary considerations. To ensure that you get all the benefits of a new set of windows, rely on the experts from For U Builders in Connecticut for your replacement window needs. We make sure that you get the right windows for your needs and install these the right way for you to reap all the benefits of energy efficient replacement windows.
We also offer replacement doors and insulation systems to make your home more energy efficient. To find out how we can help you with your replacement window and other needs and to show you what your options are, just contact us at 203-349-6468 today.