Should I Have My Roof Repaired or Replaced?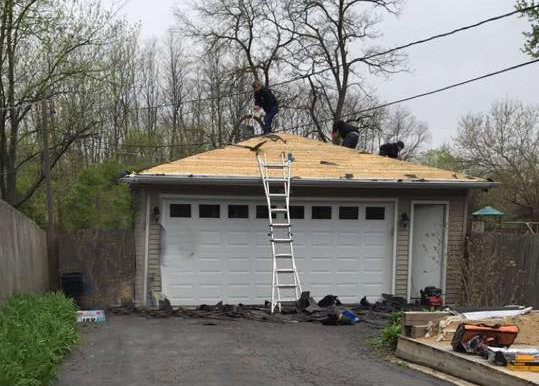 Roofs are built to last a lifetime, but that doesn't mean they won't experience problems that damage the structural integrity of the roof. Strong storms, fallen trees, and troublesome leaks are examples of typical roof-related issues homeowners commonly face. Fortunately, these problems can be easily addressed with roof repairs or replacement.
Choosing between roof replacement or repairs can be a challenge. To determine which approach suits your situation best, you have to consider the following things first before making a call:
1. The Damage Inflicted on Your Roof
If the roof damage is minimal or isolated, having your roof professionally repaired is most likely the better option. Addressing small problems or the early signs of wear and tear is often cheaper since you don't have to replace the entire roof.
On the other hand, damaged roofs that are heavily affected by water damage or unsalvagable will most likely need to be replaced. Under some circumstances, replacing the entire roof is easier and more cost-effective instead of trying to repair a devastated roof that will take a lot of time and resources to complete.
2. The Age of Your Roof
If your roof is relatively new and has been damaged, you don't have to replace the entire thing because a new roof is still durable enough to withstand inclement weather and won't get damaged easily. However, roofs that are 20 years or older definitely need to be replaced. Older roofs tend to break more often and are more difficult and expensive to repair.
Plus, older roofs are closer to having their warranties expired, so it's smart to get the best value for your money and have your old roof replaced.
3. Your Budget
Before you call your preferred roofing company, you need to have a good idea of how much you're willing to spend on roofing services. It's possible that your roof will need to be replaced but if your finances can't cover it, you have to settle for roof repairs. There's no downside to this option because it's a temporary solution until you have enough money saved to have the entire roof replaced.
In the end, your decision will depend on the current state and age of your roof, as well as your budget. No matter what you choose, you need to hire a dependable roofing contractor for roof repairs or replacement and to avoid more expensive damages.
Contact For-U-Builders for quality roofing services in Connecticut and the surrounding New England areas. For-U-Builders offers dependable and affordable roofing services with efficiency and care. Our company is also an authorized dealer and distributor of the following roofing brands:
CertainTeed
Owen's Corning®
TAMKO® Building Products Inc.
If you're looking for a replacement roof, our roofing specialists will guide you through our selections and show you which ones best suit your current needs and budget. When you need our help, contact us at 203-349-6468.