Replacing Your AC - What are the Benefits?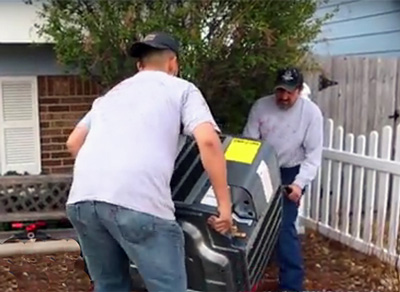 Replacing your old air conditioner may seem like a huge expense, and for those of us trying to keep a reasonable budget, it can be. However, the benefits of doing so far outweigh any downsides. Not only will you be able to have your property cooled more quickly and efficiently, but you'll also be actually saving more money in the long run – money that would usually go to frequent servicing and inflated utility bills if you stick with your old AC unit.
Still not convinced? If so, here's a list of concrete benefits that you can enjoy after you upgrade your old cooling solution with a newer model:
Better temperature control. Later models of air conditioning units have a more powerful suite of features and technology that allow it to better and more consistently regulate the temperature of your house. They can also strip humidity better from the air than older models, further increasing the comfort in your home or property.
Superior air flow. Newer AC units, especially those sold as high-efficiency models, feature variable speed motors that ensure a more powerful and consistent flow of cooled air into your home. This allows for faster overall cooling and a greater degree of efficiency when it comes to purifying your indoor air. All of this results in a healthier and more relaxing environment.
Quiet operation. Later models of AC units sport better build quality, allowing them not only to be more durable but also operate with a greatly-reduced degree of noise. Some are even built with sound-absorbing materials to further reduce their noise levels.
Smaller carbon footprint. By upgrading or replacing your AC unit, you can also help the environment. Newer models are much more energy-efficient – meaning they can do the same amount of work an older AC unit can, using much less energy. This, of course, lessens the number of greenhouse gases being produced by power plants.
Government/utility rebates. Depending on the model you get to replace your old AC unit, you may be in fact eligible for certain rebates from your local government or utility. Obviously, this can help lighten the financial burden that getting a replacement will obviously be, but be sure to check with your dealer first.
These are just some of the benefits that you stand to enjoy once you swap out that old air conditioner of yours for a newer, higher-efficiency model; and if you're in the Connecticut or New England areas, then why not have For-U-Builders install your new air conditioner for you? Our years of professional experience and expertise not only guarantees excellent customer service but also perfect, no-mess AC unit installations, replacements, and upgrades. Just contact us via phone at 203-349-6468 for a free estimate.