How Replacement Windows Affect Energy Bills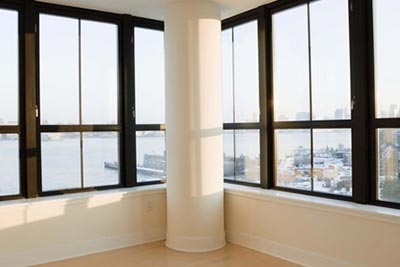 Homeowners seek ways to reduce energy costs and make their homes more energy-efficient. Options include upgrading insulation, stopping air leaks, and replacing your windows and doors with energy-efficient ones. All of the choices can cut utility bills, particularly the move to replacement windows.
The amount you save depends on the type of replacement windows you choose, but a typical range for energy-efficient windows shows a savings of $126 to $465 per year in utility bills. Another factor is how many windows are replaced.
If you choose to replace all the windows in your home with energy-efficient ones, you could save up to $700 a year on your utility bills.
Kinds of Windows That Help With Energy Efficiency
Replacing your windows with energy-efficient options is a rather general term because several different kinds of windows are considered energy-efficient. The options you have for replacement windows that can help improve your home's energy-efficiency include those with these features:
Double or multi-pane glass – Windows with multi-pane glass keep your home more comfortable than windows with single-pane glass. Multi-pane windows come with two to three panes of glass, and the space between each pane has added insulation. The design of the multi-pane glass window helps keep indoor air in and outdoor air out more efficiently.
Low-e coating windows – These are windows that come with low-emissivity glass. The glass in these windows limits the penetration of ultraviolet and infrared light from outside without compromising the amount of natural light that enters your home. This is done with a coating that is applied to the glass on your window.
Argon glass filled panes – Argon gas is used with multi-pane windows to help keep cold weather out of homes without compromising on natural light filtering into your home.
If you want to ensure that you save hundreds of dollars every year on your energy bills, it helps to invest in great replacement windows. You should also consider investing in energy-efficient doors, better insulation, and siding with better insulation. All of these working together will help ensure that you don't waste any energy trying to keep your home warm during the winter or cool during the summer.
The company to contact for help with these energy efficient features for your home in Connecticut is For U Builders. We are the foremost authority in energy efficient home alterations and additions in the area. To find out how we can help with your renovation and energy efficiency needs, don't hesitate to contact us at 203-349-6468 so we can schedule you for an assessment.